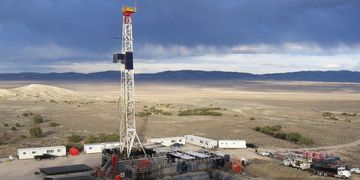 Epsilon Development Company (USA) obtained the first gas influx from Talimarjan field, which is part of the Kultak-Kamashi investment block (Karshi district, Kashkadarya province), the company said in a statement.
The well development allowed to obtain gas in industrial-scale volumes. In particular, the daily gas yield is expected at 250 thousand m3 per day, with all gas produced at the Talimarjan field to be sold locally.
"The company plans to invest a total of US$ 5.2 billion dollars, in five investment blocks," the statement added.
The company's website said that Epsilon Development Company LLC is conducting geological exploration at Kultak-Kamashi, Mubarek, Surkhan, Ashibulak, Koskudyk and West Fergana investment blocks.
Upon completion of exploration and approval of reserves, a for the fields development program of the will be prepared for each field, with the best development option to be selected. Then the company reportedly will decide on the feasibility of building of a gas treatment facility.
(Visited 9 times, 1 visits today)